I don't think that my swapper visits my blog so I'm guessing its safe to put up what I have made and acquired for them




200g of 10ply hand dyed in blues.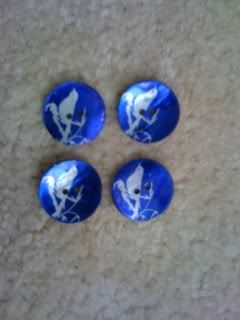 blue buttons- sorry out of forus
some out of focus
stitch
markers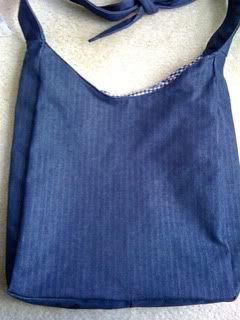 Grand Revival denim bag.
My little helper packing the bag- look at the concentration on her face!
I also have some crochet books that I picked up at the op shop, as well as some chocolate. I bought the chocolate about 4 weeks ago and it has needed to be replaced 2 times
LOL
! I was so good this week, and while I was wrapping the presents I turned my head for 1 second, and turned back to find the chocolate unwrapped and with teeth marks, and a little 18m old girl with a satisfied smile! So will have to pop down to the shops again to get some more, so the swap is delayed yet another day.
This swap was really fun! looking forward to the next one!